Peninsula Advanced Trees grow a variety of Australian Native trees suitable for planting along Eastern Australia. Indigenous Trees of Mornington Peninsula are also grown. The majority of Australian Natives are grown in Anti-spiral pots that promote a fibrous root system.
Varieties include:
Acacia spp.
Agonis spp.
Allocasuarina spp.
Angophora spp.
Banksia spp.
Brachychiton
Callistemon spp.
Corymbia spp.
Elaeocarpus reticulatus
Hakea spp.
Hymenosporum flavum
Leptospernum spp.
Lophostemon confertus
Melaleuca spp.
Melia azedarach
Syzygium spp.
Tristaniopsis spp.
Waterhousea floribunda
Below are three of our favourite selections within the AUSTRALIAN NATIVES range: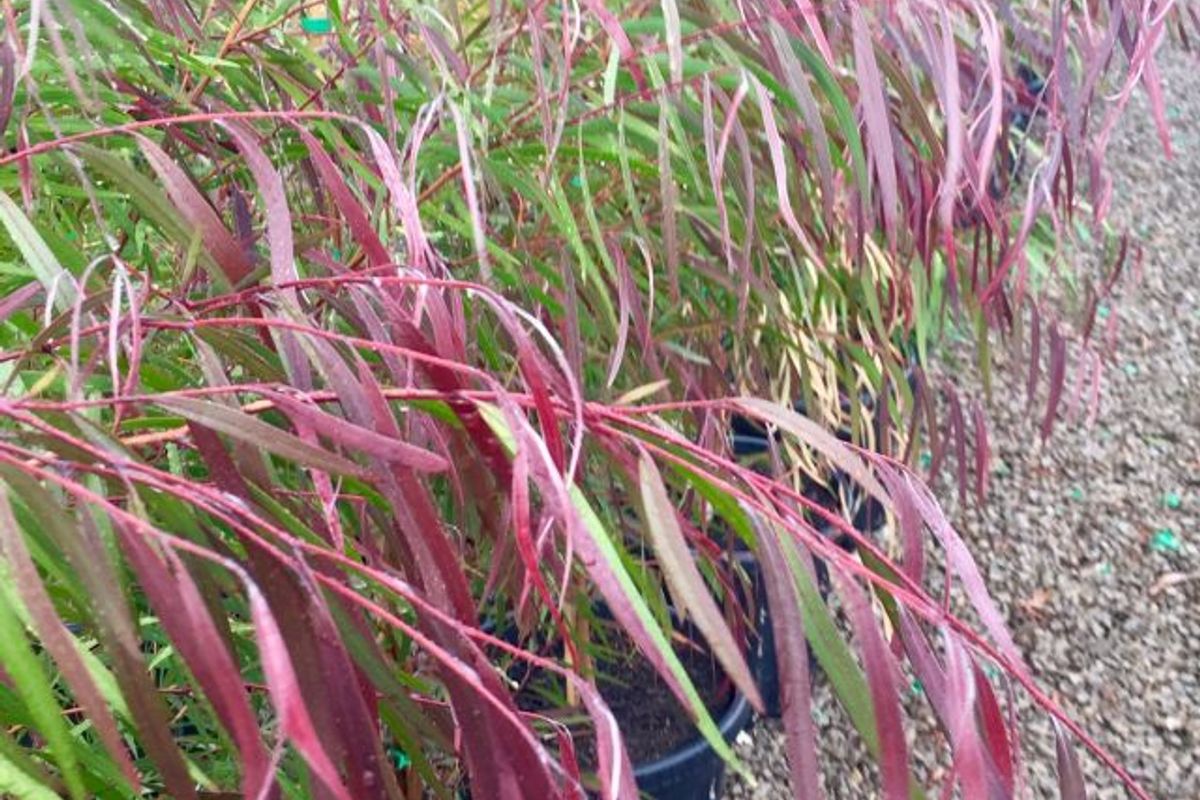 Agonis Flexuosa 'Burgundy' - BURGUNDY WILLOW MYRTLE
This variety of Agonis has become a popular landscape choice in recent times. It makes an ideal feature or can be planted as a screen offering a soft weeping habit. The burgundy tips make it compatible with most modern plantings and looks fantastic when used around timber and/or stone.
Best planted in a full sun position that is well drained.
Corymbia Ficifolia 'Wildfire' - GRAFTED RED FLOWERING GUM
A spectacular grafted flowering gum variety that flowers throughout the Summer. Bird attracting and an ideal landscape feature. Best planted in a full sun position that is well drained.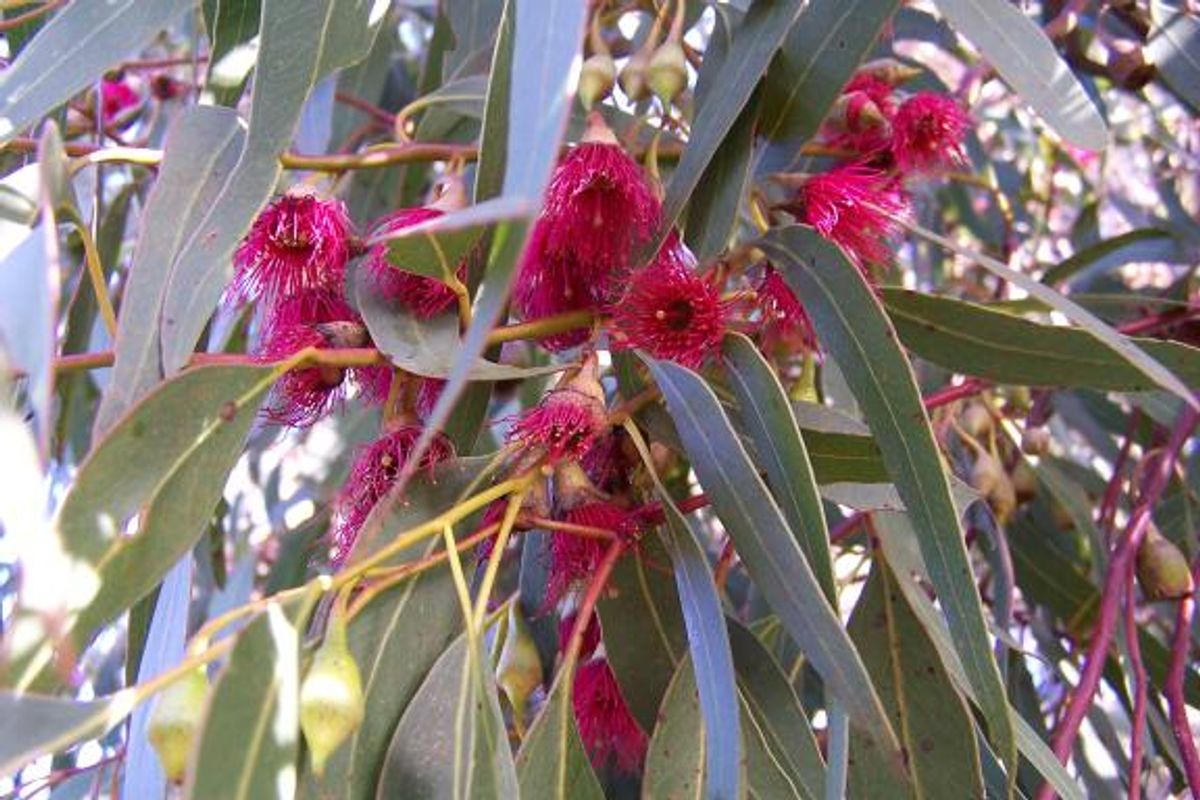 Eucalyptus Leucoxylon 'Rosea' - RED FLOWERING YELLOW GUM
A spectacular tree in flower from late Autumn to early Spring. Commonly planted throughout Melbourne gardens, streetscapes and parks. A beautiful tree that offers so much.
Height - 10.15m
Width - 7m